Awereness raising seminars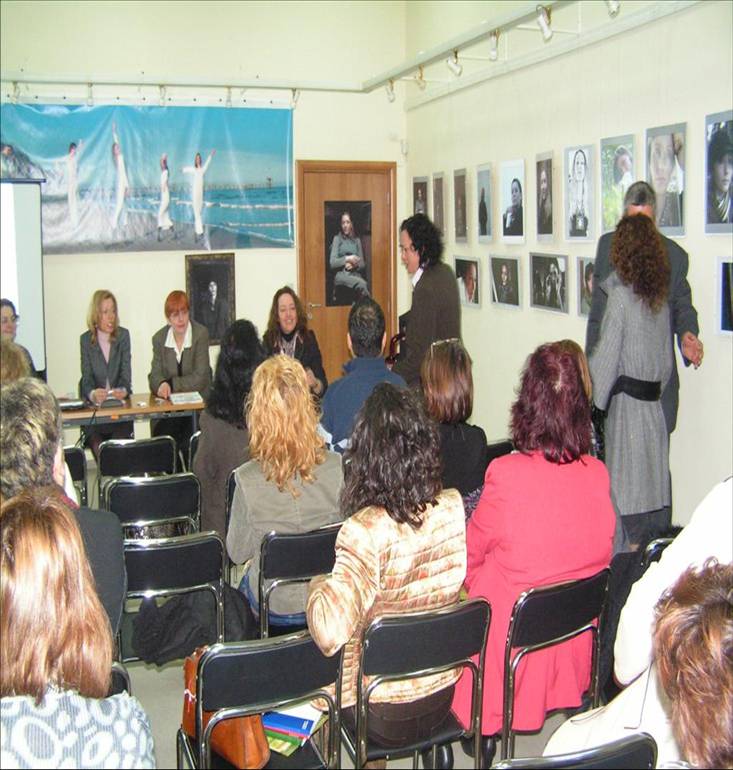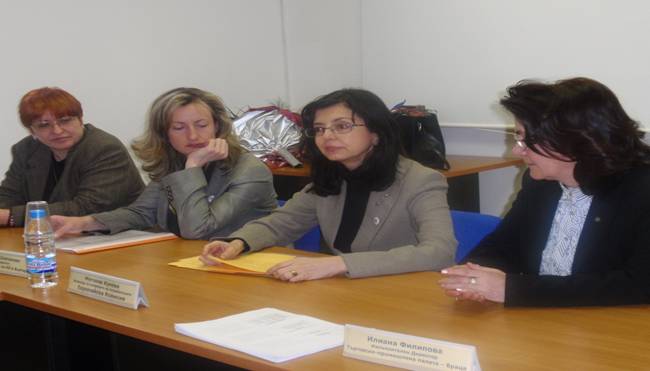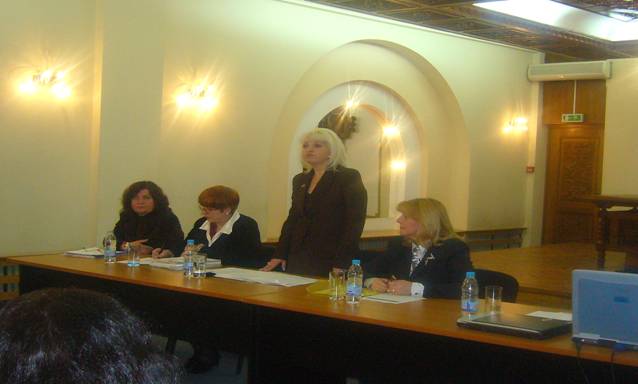 5 seminars were held as follows:
13 March in Veliko Turnovo co-organised by the civic Association "Vazmozhnosti (Opportunities)" with the participation of Petya Stavreva (EPP) and 60 local women - political parties activists, NGO activists, professional women, journalists etc. The seminar was held in the main hall of the Veliko Turnovo Municipality building and was opened by Mrs. Stefka Taneva, Deputy Mayor of Veliko.

14 March in Silistra co-organised by the Women's Association "Ekaterina Karavelova" with the participation of 48 women of Bulgarian and of Turkish origin from Silistra and small towns and villages in the region (e.g. Alfatar). Mrs. Marusia Lubcheva (PES) was invited and confirmed her participation but was not able to attend it at the very last moment. The seminar was held in the premises of the local Tourist information centre.

20 March in Vratsa co-organised by the CCI Vratsa in the premises of the local Commerce and Industrial Chamber with the participation of the European Commissioner Meglena Kuneva, Mrs. Hristina Hristova, ex-minister of labour and social policy, Mrs. Zinaida Zlatanova, head of the Representation of the European Commission in Bulgaria with 24 local professional and business women.

26 March in Burgas co-organised by the Bulgarian Association for the Promotion of Citizens Initiatives with the participation of Rumiana Jeleva (EPP) and 30 local women in the hall of the City Public Library.

27 March in Plovdiv co-organised by the FGO "Diva" with the participation of Filiz Fysmenova (ALDE) and 50 local women in the hall of the Maritsa Hotel. The local partner published information on the project and on the seminar in its newsletter.
212 women (registered in presence lists) participated in all 5 seminars. All seminars were widely covered by local (printed and electronic) and by national media.